Atlas Rises Archive Contains 372 Addresses
---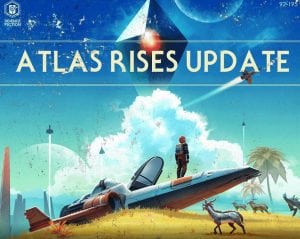 The Atlas Rises Archive is a catalog of known No Man's Sky portal addresses that were submitted during the Atlas Rises iteration. Addresses are categorized by game platform, mode, galaxy and keywords.
Atlas Rises version 1.3 of No Man's Sky introduced functioning portals. Each galaxy contains a network of portals (similar to Stargates) that allow instantaneous travel between worlds within a galaxy.
Portals can be activated by dialing a sequence of twelve glyphs out of the total of sixteen glyphs. You can learn more about portals on the No Man's Sky Gamepedia wiki page.
We won't know where we are going until we identify where we have been.
---
Browse All Categories
PC (197)
PS4 (175)